Beach Soccer [Restart]
Adaugă in Favorite

Vizualizat: 90013

Indicii: 3d Balls Football Jocuri Recomandam Sarbatori Simulare Skill based Sporturi Timp [change]

Descriere: It's a summertime and what's the best way to spend a good time on the beach? Of course, playing football. Your task is to lead your team to the victory in Beach Soccer tournament. Use arrow keys to move. Use Z to Pass or Swap player. Use X to shoot or tackle. Use C to hop the ball. Use V to change camera. Press any arrow key twice to make a skill move.

Asemănătoare:
Comentarii
Comentarii


Carrie

@

2013-08-04 13:13:53

You may want to check out Site Build It. For $29.99 a month it includes erytevhing you would need to get started and maintain your site. All the education you could possibly want (priceless!) about building a website as well as domain name registration, site building tools, hosting, blogging, etc etc.I have used this system twice and have to say from personal experience that I prefer it vs. buying erytevhing stand alone and trying to weave it all together.Good Luck

Like Reply
Comentarii pentru această joacă
Înregistreazăte gratis, sau autorizeazăte, dacă eşti înregistrat.
Pagina noastră susţine OpenID.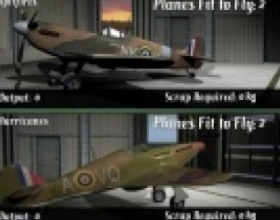 Spitfire 1940
Joc Intîmplător « »