Droppy
Adaugă in Favorite

Vizualizat: 174437

Indicii: Animale Desene Animate Fantasy Heroi Jocuri Logice Puzzle Questuri

Descriere: Scopul tau este de a rezolva toate punctul 10 drăguţ şi faceţi clic pe puzzle-uri şi de a salva Droppy prietena lui. Trebuie să elimine toate obstacolele care sunt exploataţia droopy în fiecare etapă. Foloseste mouse-ul să faceţi clic pe obiecte şi locaţii de a interacţiona cu joc şi pentru a rezolva puzzle-uri la progresul jocului.

Asemănătoare:
Comentarii
Comentarii


Jongchan

@

2013-08-11 05:36:55

Hilary Keith, don't know if you've actually read Muller's WSJ Op Ed, but I heard him today cplimaon about the fact that his headline, "Cooling the climate debate", was changed (according to him, without his knowledge) to:"The Case Against Global-Warming SkepticismThere were good reasons for doubt, until now"You and Muller but not Keith (I should think) nor me (having written for newspapers and magazines) are apparently unaware that headlines are written by copy editors, and his cplimaont th

Like Reply

Narendra

@

2013-08-05 03:50:19

The posting retocnus a conversation between Pielke and the Economist. The use of a conversation between characters to illuminate an issue is an old one. What I see being illuminated here is not the modeling but a disagreement over the political acceptability of high carbon taxes.Both Pielke and the Economist are of the opinion that current technology does not provide a solution to the AGW problem. Both agree that technological innovation must be funded. However, Pielke is confident that technolo

Like Reply
Comentarii pentru această joacă
Înregistreazăte gratis, sau autorizeazăte, dacă eşti înregistrat.
Pagina noastră susţine OpenID.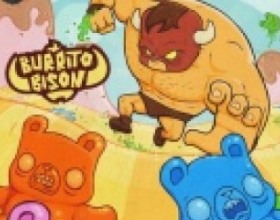 Burrito Bison
Joc Intîmplător « »