Euro Free Kick 2012
Adaugă in Favorite

Vizualizat: 87073

Indicii: Arcade Football Jocuri Simulare Skill based Sporturi

Descriere: Another Euro 2012 themed game. This time your task is to win football championship performing free kicks. Aim with your mouse then just click and hold mouse button pressed to adjust power of your shoot.

Asemănătoare:
Comentarii
Comentarii


Open

@

2013-08-04 10:41:13

kali tixi adi. ego tha sigkentroso to eiefandron mou stin agglia simera kai isos eki den ginoun polla trella simera kai doume apotelezmata fisiologika pou tha mas pane tamio. panta me to skeptiko oti ta polla xrimata tha pesoun simera sto champions league kai isos afto mas vgi se kalo. (giorgos)

Like Reply
Comentarii pentru această joacă
Înregistreazăte gratis, sau autorizeazăte, dacă eşti înregistrat.
Pagina noastră susţine OpenID.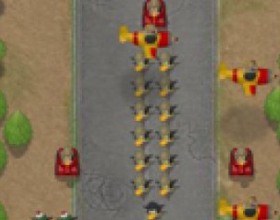 When Penguins Attack
Joc Intîmplător « »