HTF Ep. 02 House Warming
Adaugă in Favorite

Vizualizat: 100240

Indicii: Animale Animaţii Desene Animate Glume Happy Tree Friends Seriale Shows Violenta

Descriere: Happy Tree Friends. Handy, castorul rezident dulgher fără mâini, Petunia construieşte o casă frumoasă nou. Cum el face acest lucru fără mâini? Unele secrete nu pot fi niciodată dezvăluit! Proiectul se transformă într-un dezastru atunci când un incendiu izbucneşte şi Handy trebuie sa vina pentru a salva Petunia lui.

Asemănătoare:
Comentarii
Comentarii


Fred

@

2013-08-05 00:03:53

Not really sohtuern hemispherebut in the middle near equator . tropical hot Philippine islands for the past 10 years of Christmas timethe most beautiful Christmas season ever in my life of 40+ yrs travel-work in some 30 countriesPhilippine islands Christmas season it the longest of all,last year it even started earlier than ever before with a full size Christmas tree (may be 5 mtrs) outside a police station in Angeles city (Balibago).latest early September hand made Christmas decor is sold alo

Like Reply
Comentarii pentru această joacă
Înregistreazăte gratis, sau autorizeazăte, dacă eşti înregistrat.
Pagina noastră susţine OpenID.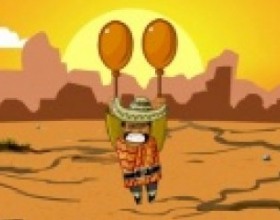 Amigo Pancho
Joc Intîmplător « »